While I specialize in website design here at Yonder Moon Creative, I also spend a lot of time thinking about branding, marketing and advertising. If you don't spend a lot of time thinking about these things (or feel flummoxed when you do!), I'd love to help.
If you're planning to build a new website, strong branding, brand recognition and brand consistency are key to the process. They're also helpful tools for your business in general. Does your company have a brand that's modern, memorable and recognizable? How about consistent branding across digital, print and other platforms?

I can guide you through:
Creating your brand from the ground up.

Updating or rebranding to modernize your company.

Creating a brand style guide to ensure that everything that you put out looks and feels like "you".
If you need to update your business cards or show-off your organization via a flyer or brochure, let's talk! My marketing and promotional materials are designed to grab attention and make an impression.
I can create:
Printed promotional materials (brochures, flyers, etc)




Newsletters for non-profits (digital and/or print)

Business card and letterhead designs




Digital and social media ads (Facebook, Instagram, Twitter, etc)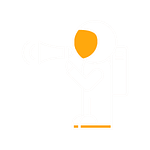 Ready to take your marketing to the next level?